COBRA - African Ankara Wax Print Wide Leg Pants Jumpsuit - by Tribal Groove
$

90.00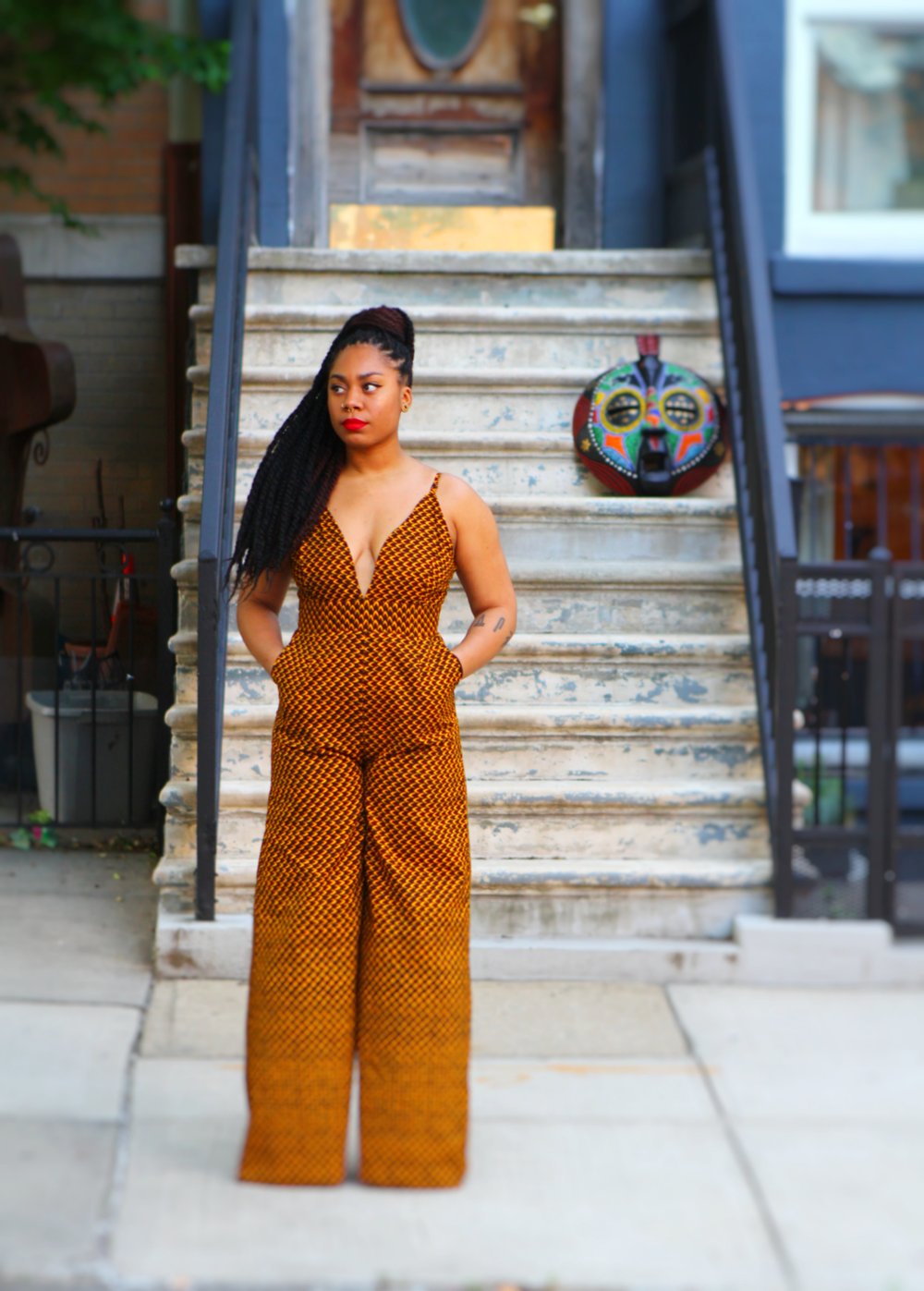 COBRA - African Print Ankara Jumpsuit Pants
Ready to ship from Brooklyn, NY in 3-5 business days
COBRA - African Ankara Wax Print Wide Leg Pants Jumpsuit - Limited Collection!
Step out in style and culture with this amazing plunging neckline, wide leg jumpsuit by Tribal Groove.
Ready to ship from Brooklyn, NY in 3-5 business days - Free shipping in USA
Details:
Plunging neckline
Adjustable straps
super high waistline
Back zipper
2 side pockets
wide legs
brown, gold...beautiful wax print!
100% cotton
amazingly cute!
USA Sizes and Measurements...Inseam 34"...Model is about 5' 8" tall...and is wearing a size Medium
SM - US sizes 4-6
Waist- 27
Hips 38
Med- 8-10
Waist - 30
Hips - 41
Large- 10-12
Waist 33
Hips 43
XL- 14-16
Waist 36
Hips 46
Returns are available for any reason with not questions asked. The only requirement is that the return is done within 3 days of receipt of the item and that you provide us with the tracking number of the returned item within the required 3 days of receipt.
**International shipping costs for this listing reflect First Class Mail (2-6 weeks delivery time). Please be patient when using this service. If you need your package sooner please feel free to upgrade Priority Mail or International Global Express for additional costs.
Promotional Sale for a limited time..
Share