Nkrumah's Off The Shoulder White Pencil Skirt Dress
$

90.00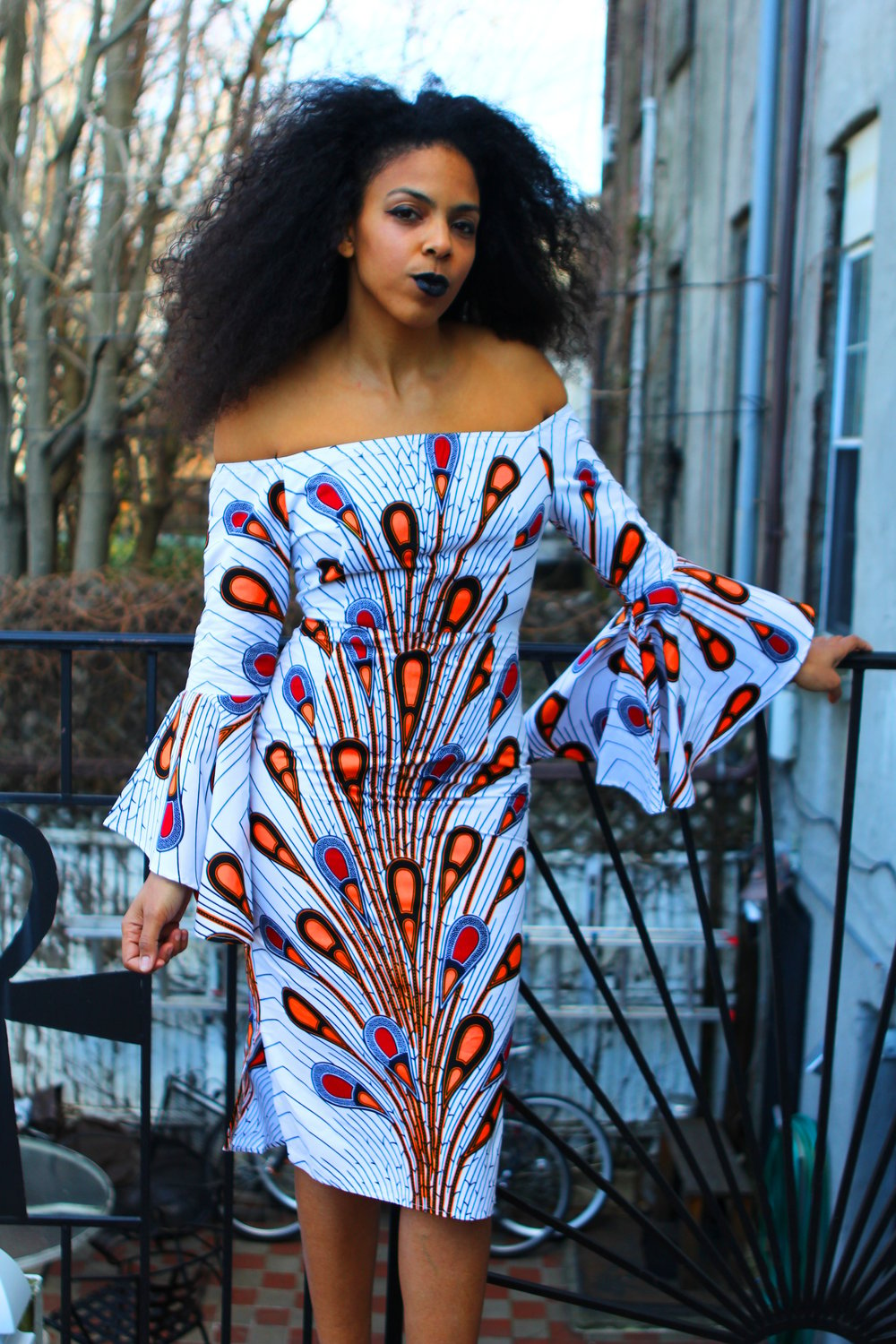 Nkrumah's Off the Shoulder White Pencil Dress - sale
Details
off the shoulder
bell, flutter sleeves
100% cotton
white, red, yellow African print fabric
unlined
zipper in the back
2 side slits
It's important to note that the fabric may differ from monitor to monitor and depending on availability...you are sure to receive blue African print fabric, but the shading may be slightly different...
Available in the following USA sizes.
Please note that the sizes are estimated so it's best to refer to the measurements associated with the size for a proper fit. Feel free to contact us with your questions or concerns..We're here to help!
Small (4-6)
Bust 35
Waist 28
Hips 38
Medium (8)
Bust 38
Waist 30
Hips 40
Large (10-12)
Bust 40
Waist 33
Hip 43
XL (14-16)
Bust 44
Waist 38
Hips 46
XXL (18-20)
Bust 49
Waist 44
Hips 50
**Please note that each coat/dress is cut by hand. Therefore, no two items will have the same pattern placement.
Returns available within 3 days from receipt...tracking required to verify return.
international shipping costs reflect priority mail USPS...6-10 business days once posted.
Share