SUSIE - Black and White African Print Mini Dress - Sizes S-XL
$

90.00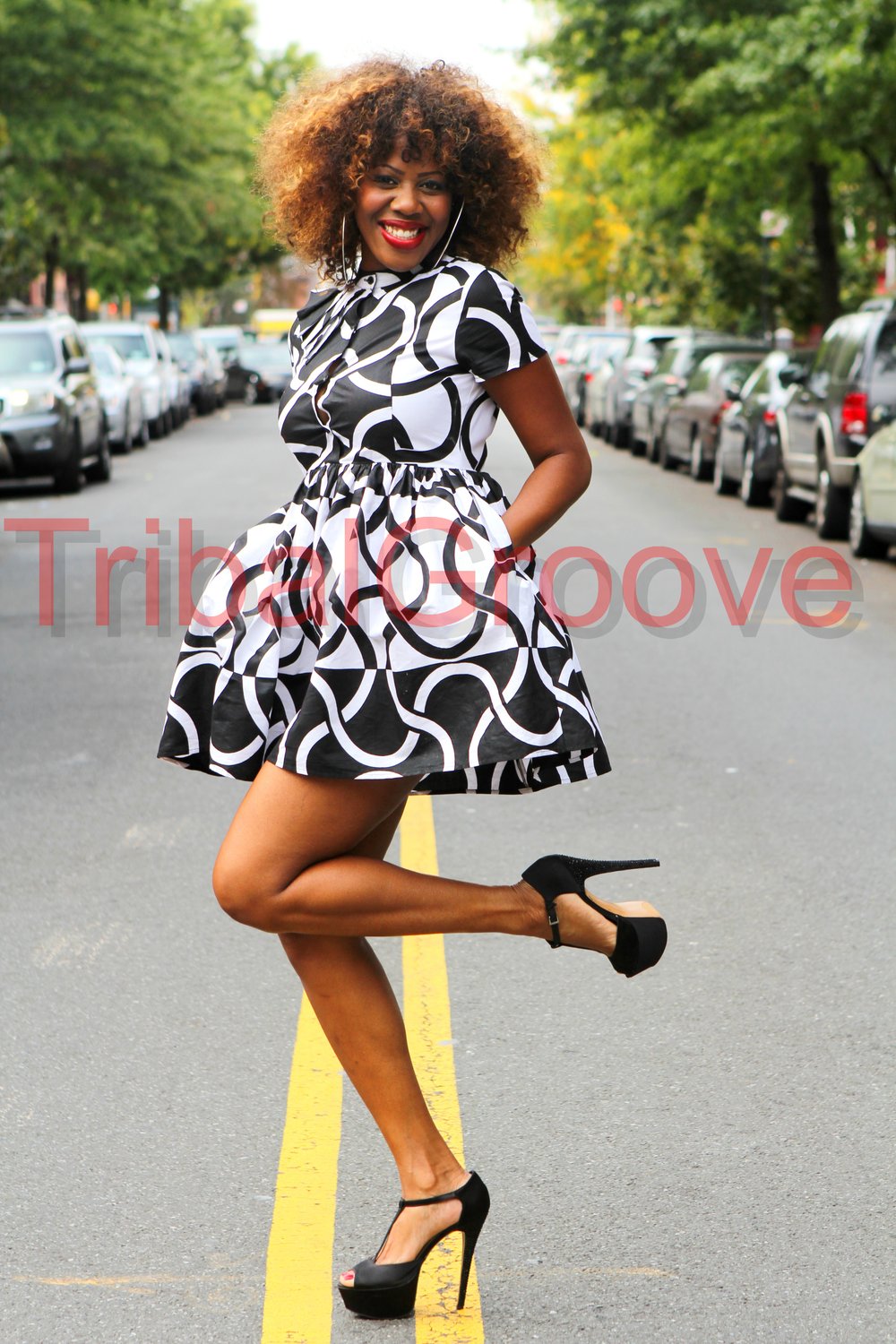 SUSIE - Black and White African Print Wax Print Dress Mini Dress - sale
Ready to ship in 3 to 5 business days - Free Shipping (USA).
Cute, feminine, black and white mini dress that is sure to spice up your wardrobe and turn heads:) Has mandarin collar with ruffle at the neckline...
Details
mandarin collar
ruffle on one side
button up front
back zipper
gathered waistline
yes...pockets!
above the knee length (19" from waist to hem)
100% cotton African wax fabric
black, white...beautiful printed fabric
unlined
model - 5' 9" tall
model - 5' 6" tall
Available in the following USA sizes.
Small (6)
Bust 34
Waist 26
Waist to hem 19
Medium (8-10)
Bust 38
Waist 31
Waist to hem 19
Large (12-14)
Bust 40
Waist 33
Waist to hem 19
XL (16)
Bust 45
Waist 37
Waist to hem 19
note that the fabric may differ from monitor to monitor
**Please also note that each dress is cut by hand. Therefore, no two items will have the same pattern placement.
Returns available within 3 days from receipt...tracking required to verify return.
Share